[ad_1]

Reshma Saujani is not a coder but she's empowering "an army of young women" to take on tech's gender gap through her nonprofit Girls Who Code.
"I think that this is an opportunity we have to give every single one of our children," Saujani says in a new episode of CNN's Boss Files with Poppy Harlow. "I think the problem is right now, culturally, images that we see are very male. We have to be thoughtful and think about how can we open the door."
Through Girls Who Code, Saujani is helping to bridge the opportunity gap for young girls through after-school and summer immersion programs. Since 2012, the organization has grown from serving 20 girls in New York to nearly 40,000 girls across the U.S.
Saujani says she has seen firsthand how girls use technology differently than boys to solve big problems.
In a statement that Saujani admits is controversial, she argues that empathy tends to be "uniquely female" and is the primary difference between the problems boys and girls choose to solve with the technologies they create.
Saujani recounts when two young female students -- Lucy and Maya -- "built an app [about] lead poisoning because they saw that kids were dying in Flint, Michigan." She also recalls a bunch of girls in Austin who built a tool back in June 2016 to track where Zika was going "because Congress couldn't get it together to pass a bill for funding." (Congress eventually passed a bill in September 2016 to help fight the Zika virus and study its effects).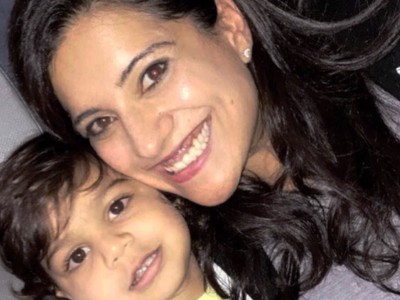 Men, on the other hand, create companies "to replace their mothers," says Saujani, who is herself the mother of a two year old boy.
She cites on-demand apps like Uber Eats and Wag, both of which were created by males and solve immediate issues or desires like food delivery and dog walking.
When pressed by Harlow on whether she is saying that male-founded companies are not solving big problems, Saujani argues "I'm not saying that they're not solving big problems, but I'm often saying that they're solving problems that they are uniquely feeling."
"I don't want to make sweeping generalizations. One of the things I think I have found that is uniquely female is our empathy and our seeing what's happening in our home, our community, or the world, and wanting to do something about it," she says.
Related: YouTube CEO Susan Wojcicki: Don't interrupt me
"I have seen girls tackle every single big problem from cancer to lead poisoning to climate change to homelessness to bullying in schools," Saujani says, "There is literally no problem that we can't solve."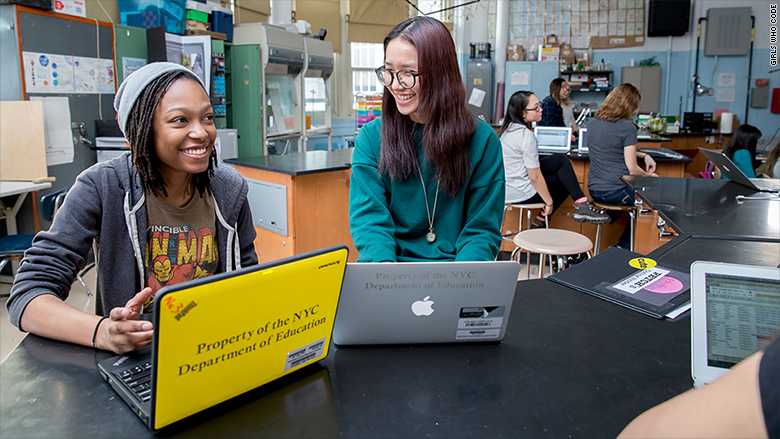 Saujani founded Girls Who Code after she ran for public office, as a Democrat, and lost -- twice. While on the campaign trail she says she saw the opportunities coding was creating for women.
"If our American women are going to work to put food on the table and pay for the mortgage, then we better make sure that they get put into jobs that pay well and that pay their worth," Saujani tells Harlow, "That's why I'm such a huge advocate about computing jobs, because those are the jobs."
Today, there are more than 500,000 open computing jobs in the U.S., according to Code.org. Yet, only 26% of professional computing occupations in 2016 were held by women, according to the National Center for Women and Information Technology.
Saujani and Girls Who Code focuses on educating girls between the ages of seven and 13, with hope girls grow up and pursue degrees and careers in STEM.
Related: Former Xerox CEO Ursula Burns: It's a 'time of power' for women in tech
"I'm a big proponent of mandatory computer science education," Saujani says, "I think the first step is educating policymakers that technology is changing the way that we live and work, and it's happening so fast."
An ardent supporter of Hillary Clinton's 2016 presidential campaign, Saujani notes she has met with lawmakers on both sides of the aisle, most recently with Republican Governor Asa Hutchinson of Arkansas. She says she has had several meetings with many Republican governors, and thinks it is an opportunity create bipartisan support for computer science education.
"It's not about politics. In fact, one of the things that excites me the most about our work is that coding in girls is actually quite non-partisan," Saujani tells Harlow.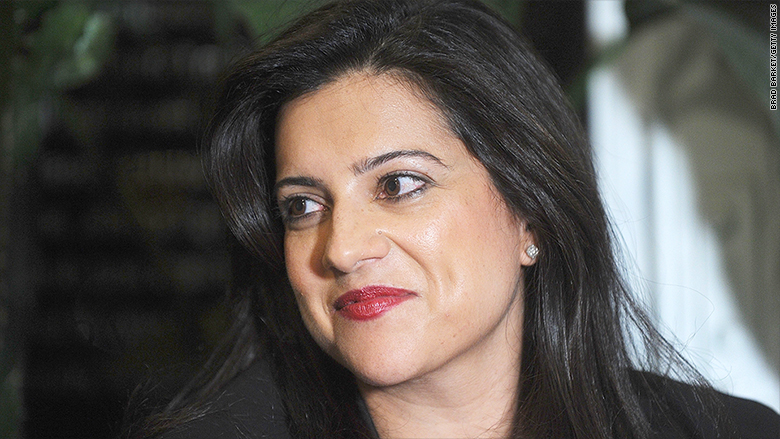 So is she hopeful her efforts will bring about change?
"I don't feel like I've achieved what I wanted to achieve yet, even though every day I get an email from another girl who tells me the difference that Girls Who Code has made in her life," Saujani tells Harlow. "I'm not done yet."
[ad_2]

Source link