Europe is creating a train giant to fend off Chinese competition.
French high-speed train manufacturer Alstom (ALSMY) is merging with the transportation unit of Germany's Siemens (SIEGY), the companies said in a statement late Tuesday.
Siemens has been pursuing partners for its railway business, reportedly holding talks with Swiss manufacturer Stadler Rail and Canadian rival Bombardier (BDRAF).
The goal of the deal with Alstom is to counter China's growing clout in global rail markets. Beijing stepped up its efforts in 2015 by merging two big companies into state-backed giant CRRC, which describes itself as "the world's largest supplier of rail transit equipment."
Related: The German economy has a weak link: Infrastructure
Since then, CRRC has won major contracts to supply metro cars to Boston, Chicago, Melbourne and other cities. It has set up joint ventures in India, Malaysia and Russia.
"With CRRC seeking to expand into overseas markets, the pressure has been on to drive European consolidation and Siemens has been trying for a long time to find the right solution for its rail activities," Barclays analyst James Stettler said in a note to clients.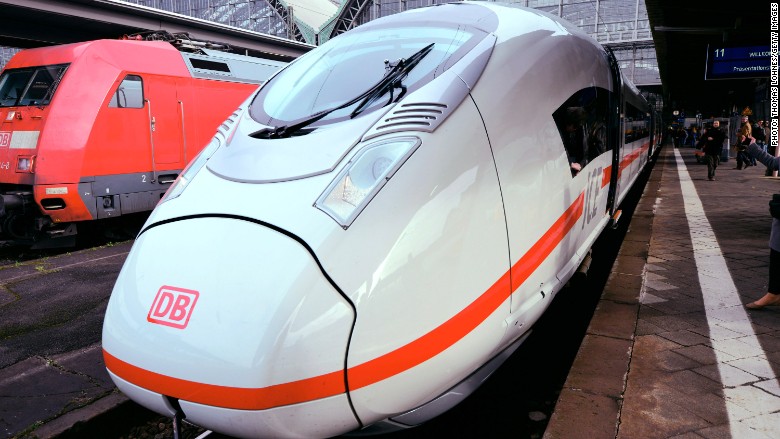 Related: Siemens dumps Russian partner over Crimea
French President Emmanuel Macron has been pushing for closer economic cooperation in Europe, including the creation of regional "giants" capable of competing with Chinese and American rivals.
Alstom sold its energy business to General Electric (GE) in a politically charged deal in 2014.