[ad_1]

When Julia Di first told her family she wanted to study engineering, her mother begged her to reconsider.
"She flat-out said, 'Julia, being an engineer is really hard. It's a man's world. You're going to have a lot of struggles if you choose this route,'" Di remembers.
Di is a 20-year-old student studying electrical engineering and computer science at Columbia University, set to graduate in 2018.
She's been paying attention to all the news: the Google memo, harassment at Uber and more. She says that while it hasn't changed her chosen career path, it's definitely made her think more about what she wants after graduation.
Related: Silicon Valley finally faces a reckoning with sexism
All summer, headlines have screamed out warnings for women in tech: sexism in Silicon Valley, allegations of sexual harassment and systemic bias, hostile work environments for women, manifestos claiming biological differences make men better at their jobs.
Some experts worry that all the bad press could discourage more women from becoming engineers or pursuing other tech careers, further damaging an already-tenuous pipeline.
According to data from the National Science Foundation, the number of women studying STEM in higher education is already declining. In 2004, 25% of people holding computer science bachelor's degrees were women. In 2014, that number had dropped to 18%. And once they enter the workforce, women report harassment, bias and hostility. According to one survey, three out of five women in Silicon Valley have experienced unwanted sexual advances.
Related: The problem with the lack of female leaders
In her first year at Columbia, Di felt out of place. She was one of only a few women in her computer science and engineering classes, and she felt like she was constantly struggling with the coursework. She says the experience taught her a crucial lesson: she had to collaborate. She had to find allies. She bucked the traditional "loner coder" stereotype to instead ask for help.
She's still looking for female mentors in her field, but now she's president of the Columbia chapter of WiCs, a group for women in computer science, and she says that that peer network has provided her with a different kind of support.
"I learned to bond with other people and turn our collective struggles and form groups and group studying and all that — building a network that way," she says. "But I often wonder if it would have been different if I had had someone to look up to, like a female mentor. I think it would have."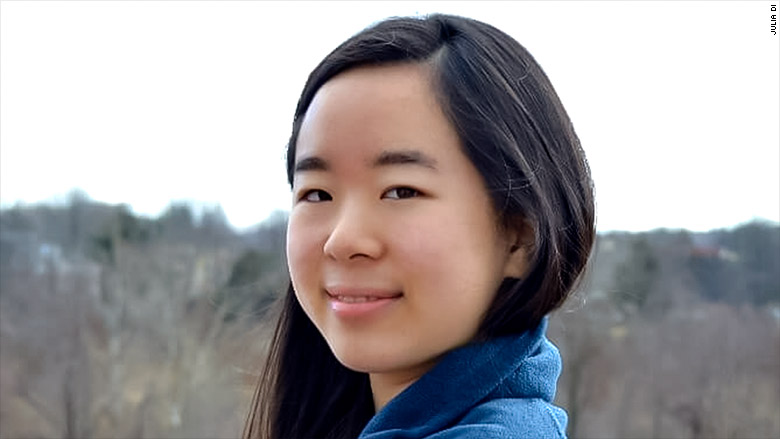 Di describes herself as an idealist, and when it comes to imagining a better future for her chosen industry, she takes the optimistic view. Her boyfriend works at Google, actually, and they've talked about what it takes for a company culture to change.
"It is having an influx of employees who want to change, but also, depending on a company's structure, that also requires having higher-ups or leaders who'd vouch for them," she says. "And having leaders to vouch for a grassroots movement requires some incentive."
Related: The reason women are working more side hustles
Now, Di considers two criteria when considering future employers: will she like the work? But also, just as importantly — will she fit into the culture?
"It's worrying, yes," she says. "Things I'm worried about: whether or not my career success will be determined by things outside of my control — like it's not completely a meritocracy."
[ad_2]

Source link