[ad_1]

The businessman president had a really bad week with the business world.
CEOs bolted. His advisory councils collapsed. Some of his customers said they won't give him their business anymore.
Trump's Treasury secretary got called out by his fellow Yale Class of '85 graduates. His friend Carl Icahn, one of Trump's earliest supporters from Wall Street, said he will no longer serve as a special adviser on regulatory issues.
Even a member of the Palm Beach chamber of commerce, which counts Trump's Mar-a-Lago club as a member, called on charities to consult their mission statements before deciding to do business with Trump.
Oh, and the stock market, which has performed well since Trump was elected, did lousy. Investors are afraid.
Of course, the pushback Trump got from business came because of his response to the violent protests in Charlottesville, Virginia last weekend.
It was that kind of week. It's understandable if you lost track. Here's how it all went down.
Monday, August 14
–8 a.m. ET: Merck CEO Ken Frazier, one of very few black Fortune 500 CEOs, takes the first step. He steps down from President Trump's manufacturing council, saying "America's leaders must honor our fundamental values by clearly rejecting expressions of hatred, bigotry and group supremacy."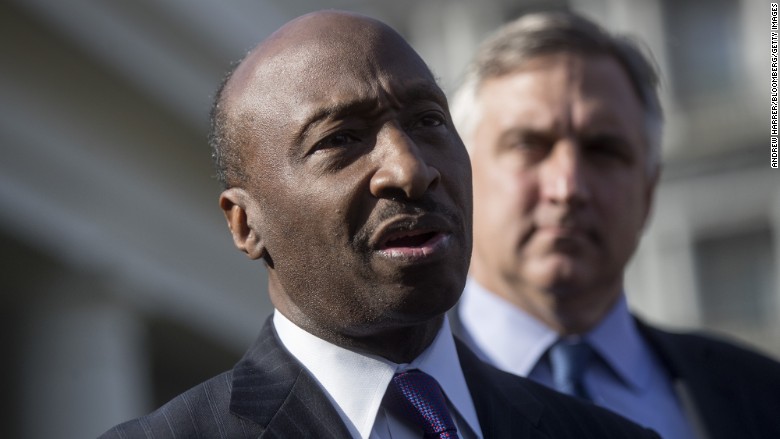 –8:54 a.m.: Trump tweets that Frazier will now "have more time to LOWER RIPOFF DRUG PRICES!"
–1 p.m.: The president delivers a speech in which he calls the KKK, neo-Nazis and white supremacists 'repugnant.'
–8:14 p.m.: Under Armour CEO Kevin Plank resigns from the manufacturing council.
–10:32 p.m.: Intel CEO Brian Krzanich follows suit.
Tuesday, August 15
–11:37 a.m.: Scott Paul, president of Alliance for American Manufacturing, resigns from the Trump council.
–On Tuesday afternoon, Trump gives a news conference inside Trump Tower. He reiterates his earlier position that he believes "there is blame on both sides" of last weekend's violence on the University of Virginia campus.
–5:45 p.m.: Richard Trumka, president of the labor group AFL-CIO, and Thea Lee, economist at the AFL-CIO, resign from the manufacturing council.
Wednesday, August 16
–12:15 p.m.: 3M CEO Inge Thulin resigns from the council.
–12:45 p.m.: Campbell CEO Denise Morrison resigns.
–Late Wednesday morning, Blackstone CEO Steve Schwarzman, the head of Trump's Strategic and Policy Forum, reportedly held a conference call with the members, who came to a collective decision to dissolve and started drafting a public statement.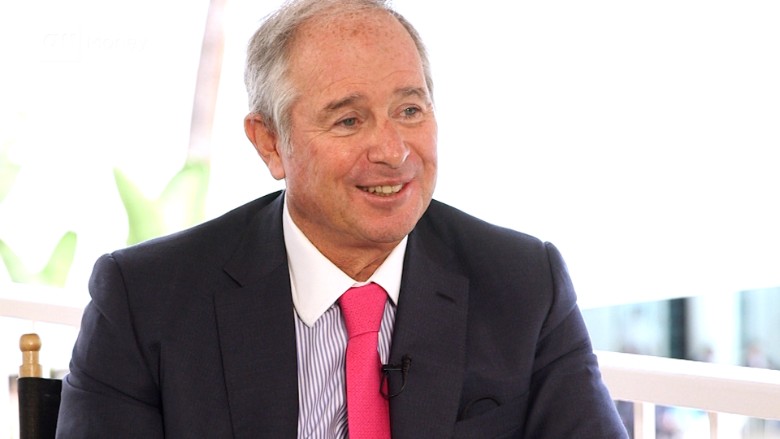 –1:14 p.m.: Trump tweets, announcing he was dissolving both the manufacturing council and economic advisory council: "Rather than putting pressure on the businesspeople of the Manufacturing Council & Strategy & Policy Forum, I am ending both. Thank you all!"
–1:20 p.m.: United Technologies CEO Greg Hayes puts out a statement, explaining his exit from the manufacturing council.
–1:30 p.m.: Alex Gorsky, CEO of Johnson & Johnson, releases a statement about why he resigned.
–2 p.m.: General Electric's Jeff Immelt issues a statement on his decision to leave the council.
–4:30 p.m.: Facebook CEO Mark Zuckerberg writes a post condemning hate groups but doesn't mention Trump by name.
–Late Wednesday night, Apple CEO Tim Cook sends a letter to employees, rejecting Trump's remarks on Charlottesville.
Thursday, August 17
–1:15 p.m.: Cleveland Clinic, a hospital system, backs out of plans to host a fundraiser at Trump's Mar-a-Lago resort in Florida. It doesn't give a reason for the decision.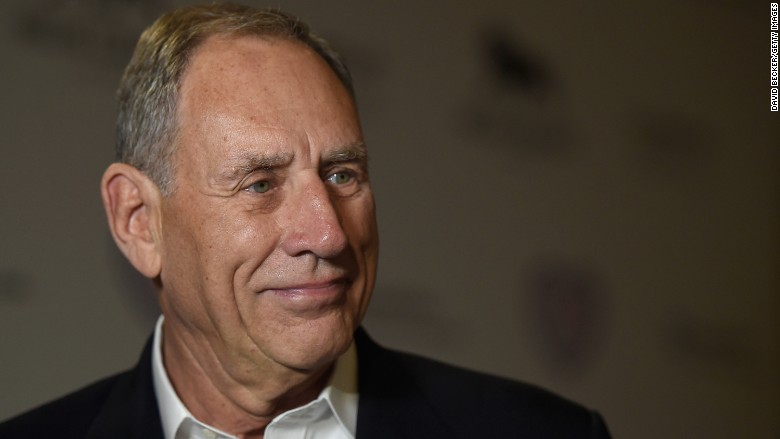 –4 p.m.: American Cancer Society becomes the second organization to cancel plans for an event at Mar-a-Lago. The charity says using Trump property presented a "challenge" to its "values."
–7:30 p.m.: Another organization, American Friends of Magen David Adom, pulls a fundraising event from Mar-a-Lago.
–Throughout the day, three top magazines — Time, The Economist and the New Yorker — post snapshots of their latest magazine covers. Each lampooned Trump's response to Charlottesville.
–Late Thursday, a scathing letter criticizing Trump written by 21st Century Fox CEO James Murdoch, is made public. He is the son of Trump confidante Rupert Murdoch.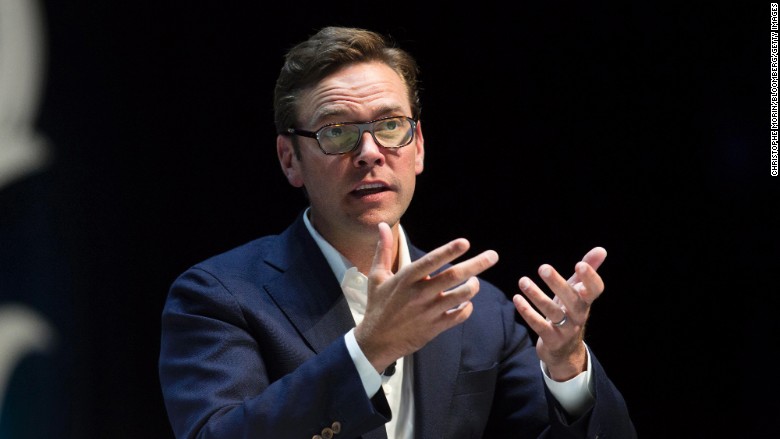 — Late Thursday, a leader of the Palm Beach Chamber of Commerce, of which President Trump's Florida resort Mar-a-Lagowants, says all charities should do a moral gut check before doing business at the club.
Friday, August 18
–12:30 p.m.: The American Red Cross cancels plans to hold its annual fundraiser at Mar-a-Lago.
–1 p.m.: The Salvation Army says it won't host its holiday gala at Mar-a-Lago.
–1:30 p.m.: Susan G. Komen, a breast cancer organization, pulls event from Mar-a-Lago.
–2 p.m.: The head of Leaders in Furthering Education, another philanthropic group, urges the foundation's board to move its fundraiser from Mar-a-Lago.
–3:40 p.m.: Two authors of Letter to Steve Mnuchin, signed by more than 340 members of the '85 Yale Graduating class, appear on CNN to discuss their argument that classmate and Trump's Treasury Secretary Steve Mnuchin should resign.
— 4 p.m.: Billionaire Carl Icahn, a longtime friend of Trump, posts a letter announcing he would no longer serve as a special adviser to the president. He said he wanted to avoid becoming a partisan distraction.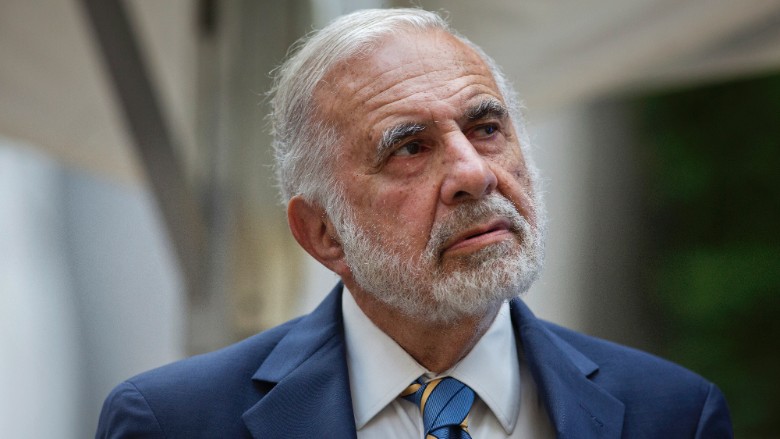 — CNNMoney's Olivia Chang, Jill Disis, Julia Horowitz and Shen Lu contributed to this report.
[ad_2]

Source link