[ad_1]

The property developer behind the world's tallest tower has come back down to earth with a bump.
Shares in Emaar Development, which built Dubai's Burj Khalifa, have fallen nearly 5% since they started trading on Wednesday, hit by nervousness among investors over regional instability and its impact on real estate markets.
Dubai's biggest IPO in years raised $1.3 billion when the shares were priced on Nov. 2.
Then came the news of a surprise anti-corruption sweep in neighboring Saudi Arabia that included the arrests of dozens of princes, officials and high-profile businessmen, including global investor Prince Alwaleed bin Talal.
The Dubai stock market -- the most active in the Gulf region after Saudi Arabia -- posted losses for four straight days following the arrests and has fallen about 5% since the start of November.
Investors have also been shaken by rising tension between Saudi Arabia and Iran. Saudi officials described a failed missile attack on Riyadh airport by Iran-backed rebels in Yemen on Nov. 4 as an act of war by Tehran.
Related: Riyadh's Ritz-Carlton: Luxury hotel or detention center for Saudi royals?
"Although the fundamentals of the company remain solid, the regional geopolitical uncertainty caused weak investor sentiment towards the UAE stock market in general," said Tariq Qaqish, managing director at Menacorp asset management in Dubai.
"The IPO timing was not in favor of Emaar Development," he added.
The developer's parent company -- Emaar Properties -- has also seen its shares lose 5% since the start of the month, despite strong earnings.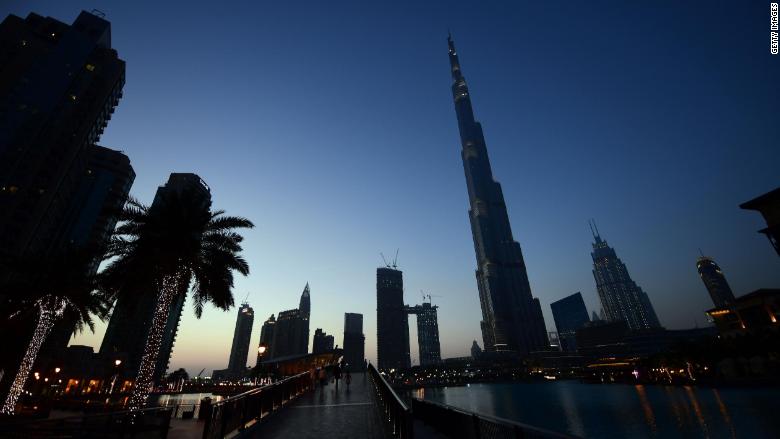 Related: Dubai tests 18-rotor drone taxi
Emaar Properties, which runs Dubai Mall -- the most visited mall in the world -- as well as 17 hotels, reported third quarter net profit of 1.51 billion dirhams ($411 million), up 32% from the same period last year.
Despite the strong numbers, some experts are warning of the risks of a "bubble" in Dubai real estate.
JLL, a real estate consultant and investment firm, has flagged the growing dangers of "a potential oversupply" as developers plan future projects based on sales achieved by offering financial incentives.
"Generous payment terms and guaranteed rent periods, although attractive to investors, could result in a future 'real estate bubble'," it said in a report last month.
[ad_2]

Source link