[ad_1]

Chanda Bell got the idea 14 years ago to share a family tradition from her childhood that involved an elf sitting on a shelf. She never imagined it would erupt into a Christmas-time phenomenon that's been embraced by millions of families.
Bell, her mother Carol Aebersold, and her twin sister Christa Pitts are the trio behind the wildly successful "The Elf on the Shelf: A Christmas Tradition" storybook.
The book comes with a pixie elf doll, whose job is to keep an eye on the children in the house and report back to Santa every night for his naughty or nice list.
Since it launched in 2005, more than 11 million copies of the book have been sold. Or the way Bell sees it, more than 11 million scout elves have been adopted by families around the world.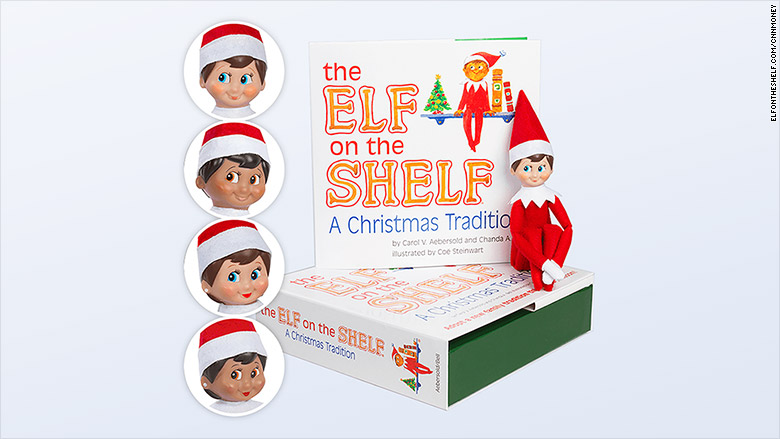 "Honestly, none of us ever thought it would become this phenomenon," said Bell.
How big is it? The Elf on the Shelf will appear in the iconic Annual Macy's Thanksgiving Day Parade in New York this month for the sixth time.
And the book spawned a family business — CCA&B — co-founded by Bell, her sister and her mother. CCA&B is a publishing, product development and marketing firm rooted in Christmastime stories and traditions, said Bell.
Based in Atlanta, it has 83 full-time employees, and employs temporary hires when things get busy during the holidays. Bell declined to disclose annual sales other than to say the firm is thriving and launches several new products every year.
Related: 11 hottest toys for this holiday season
Bell, a former English teacher, grew up with an elf doll which belonged to her mom. "Mom said the elf was watching us and would tell Santa if we were naughty," said Bell. In the mornings, the elf was always found in a new spot around the house.
Years later, while visiting Carol in 2003, Bell spotted the elf. "It was there, sitting on a shelf," she said. "I suggested to mom that we should write a story about our family tradition so other people could enjoy it, too." The duo took six months to craft a story about how Santa relied on his scout elves in the North Pole to help him know who's been naughty or nice from Thanksgiving to Christmas.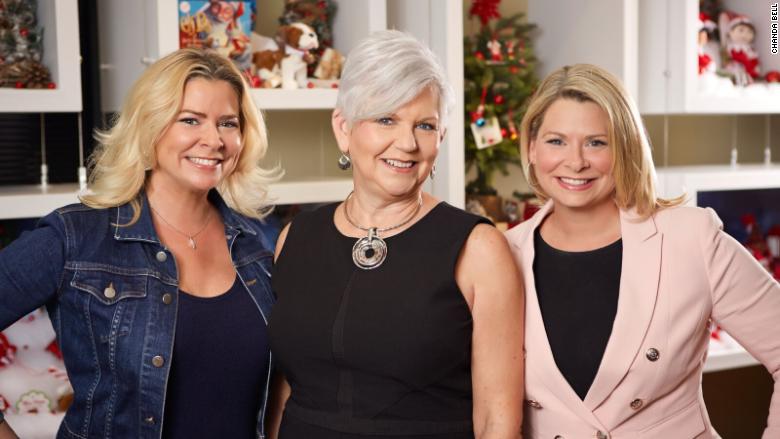 Families adopt the elf that comes with the storybook. There are two rules with the elf: You can't touch the elf or he or she will lose their magic. The elf moves when kids are asleep (to visit Santa on the North Pole and report if the kids were naughty or nice that day.) It's why kids find their elf in a different spot when they wake up.
When they shopped the story to publishers, it was uniformly rejected. So the family bootstrapped their way to getting it published themselves, using credit cards and retirement funds.
"We published 5,000 copies and sold every one out of the trunk of our cars and at school fairs," said Bell. "We persevered because we knew we had something special."
Related: How to shop without harming people or the planet
While the Elf on the Shelf is the flagship product, Bell said two other books that revolve around elf pets — " A St. Bernard Tradition" and "A Reindeer Tradition" have sold nearly two million copies combined.
The newest product this year is "Letters to Santa," a kit comes that comes with special papers for kids to write their wish list. Parents help bake the letters in an oven and the heat converts each letter into a mini keepsake ornament to hang on the tree.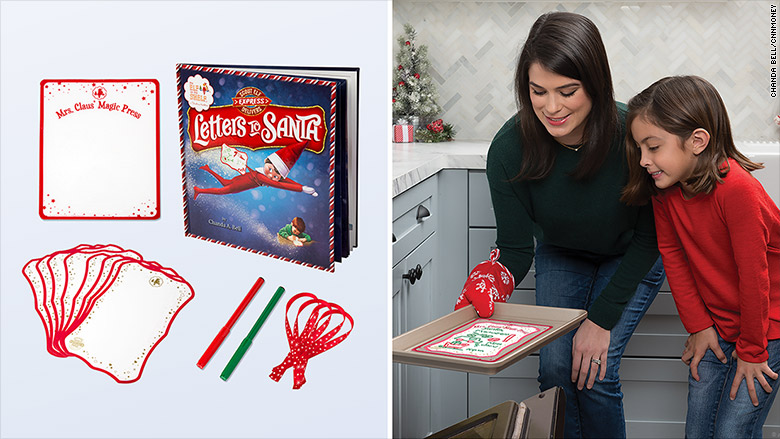 "We're reinventing how kids correspond with Santa on the North Pole," said Bell.
Related: Amazon wants you to shop for Black Friday in augmented reality
At the heart of each stories they've published, and with the Letters to Santa, Bell said there's hopefully a teaching moment.
"We want the message to be that Christmas time isn't just about what you get. It's about families doing things together. "The spirit of the season is about kindness, sharing and learning about self control," she said.
Bell sees "The Elf on the Shelf" becoming a Christmastime tradition that endures. "Any good tradition should feel timeless. For me, it's a classic story that's evergreen," she said.
[ad_2]

Source link