[ad_1]

President Trump's decision on whether to end DACA could put a lot of people out of work.
Six U.S. workers told CNNMoney that they expect to lose their jobs if the president ends the program, which protects undocumented immigrants who were brought to the U.S. as children from deportation.
Since Deferred Action for Childhood Arrivals was first put in place by President Obama in 2012, roughly 800,000 people have been able to live, work and study in the country, with their status subject to renewal every two years. Many are now an integrated part of the American economy.
A study released Tuesday by the Center for American Progress, a left-leaning think tank, and FWD.us, an immigration reform group started by Facebook (FB, Tech30) CEO Mark Zuckerberg and other tech leaders, found that if DACA is repealed, roughly 30,000 people will be laid off each month as their work permits expire and can't be renewed.
Here are some of the men and women who would be affected.
Erika Rosales, 34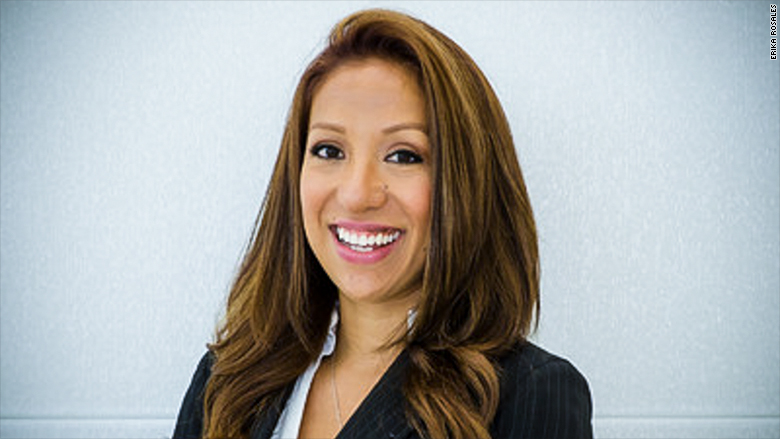 Erika Rosales works at the Wisconsin Center for Education Research at the University of Wisconsin-Madison, where she's a liaison to state governments who need resources on dual language learners. She specializes in pre-school education, and is currently pursuing her master's degree in the cultural foundations of education through a program for working professionals at the University of Wisconsin-Milwaukee.
If DACA is repealed, Rosales said she expects she will be let go, and it's unlikely she'd be able to find other work in her field.
"I would have to either think about working at a minimum wage job where I would not be asked for documents — cleaning houses, housekeeping, low skills jobs — or I would have to move to a different country," Rosales said.
She was brought to Wisconsin from Mexico by her parents when she was 12. Her DACA permit expires in February 2019.
Joel Contartese, 26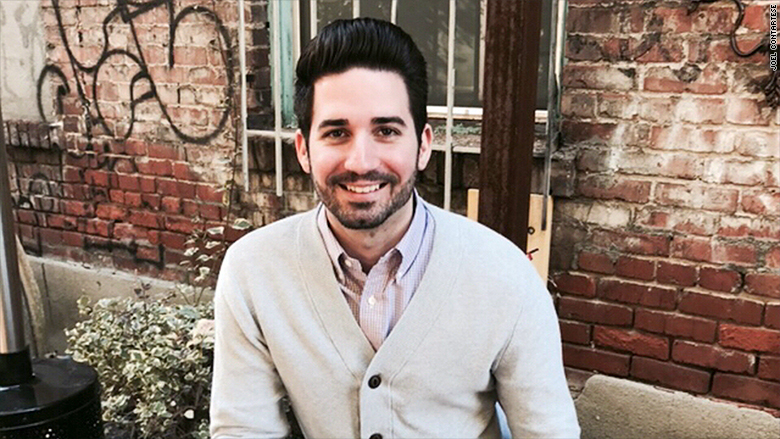 Joel Contartese is a digital media strategist. He discovered he had a talent for making Instagram videos back in 2012, and before long, companies were asking him to help advertise their products. When the DACA program debuted, Contartese said he was one of the first people in line for a work permit.
In 2013, after building a relationship with the CEO of a heath supplement company, Shredz, Contartese moved from Florida to New York to head the group's social media. He's now living in Los Angeles, earning six figures while working at a tech startup called Scale.
"I'm involved in strategy. If I were to disappear overnight, it would be a big gap to fill," he said.
His current DACA authorization expires in November 2018. Contartese said he expects to lose his job if he can't renew it. His parents brought him from Argentina to Florida when he was nine.
Related: 'Dreamers' anxious as Trump DACA decision looms
Luis Sanchez, 21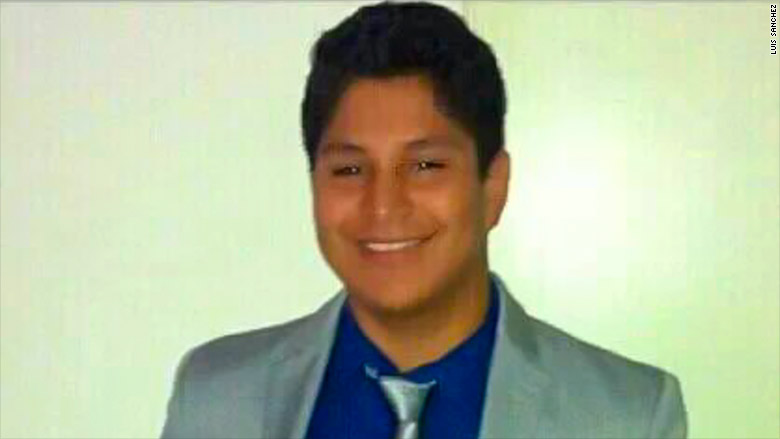 Luis Sanchez works in medical billing for the UCLA Medical Group. He's saving up to go to college next year, and eventually wants to become a lawyer.
For a while, he worked three jobs just to put money away. Sanchez said DACA helped him get his current position, and he doesn't want to leave.
"I don't have to stay up til 3 in the morning washing dishes," he said. "I have a set schedule. I have benefits. For the first time in my life, I have health insurance, which is a huge deal for me."
Sanchez's parents brought him to California when he was four years old. He didn't know he was an undocumented immigrant until his junior year of high school. His DACA permit is valid through January.
Related: Ryan asks Trump to hold off on scrapping DACA
Steffanny Marcellina, 20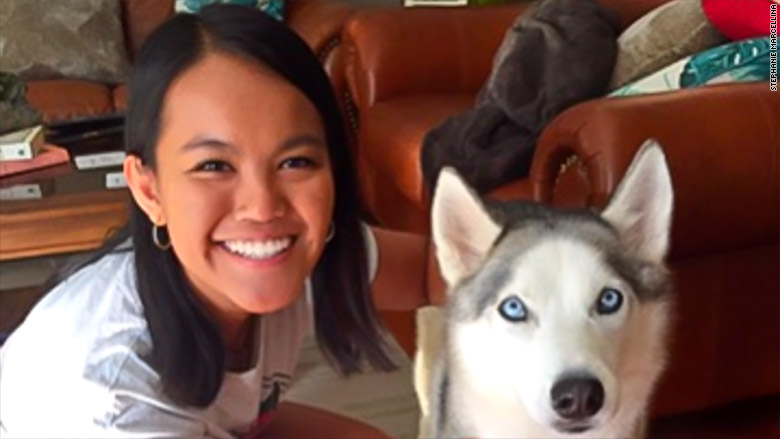 Steffanny Marcellina has wanted to be a pharmacist for as long as she can remember. She's finishing up her chemistry degree at Kennesaw State University in Georgia early so she can work for a year, save some money and go straight to pharmacy school.
In the meantime, she works as a pharmacy technician at Walmart (WMT). Marcellina said her DACA permit will lapse in the spring of 2019. If she can't get it renewed, she said it will be hard for her to find any work at all — even an internship.
Many pharmacology positions require permanent residency, so the bar is already high, she said. Marcellina said she made it all the way through the interview process for an internship with the Centers for Disease Control in Atlanta before she found out she didn't qualify.
"I was devastated," she said. "That's going to be how it is with every program out there. … It's going to be very limited for me."
Marcellina moved from Indonesia to Georgia with her parents when she was about three years old.
Edni del Rosal, 28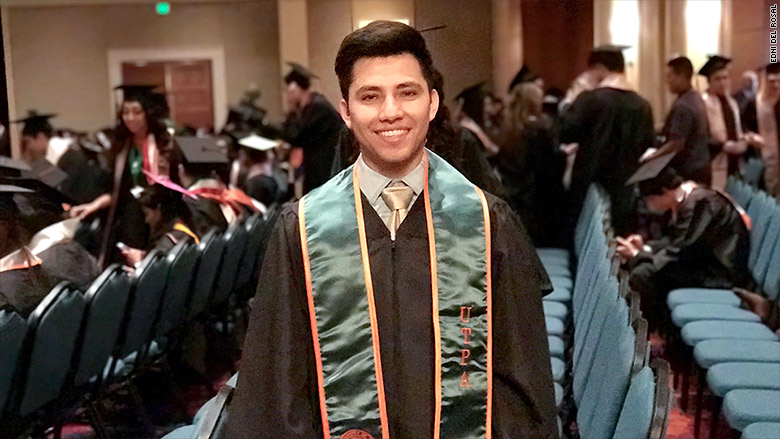 Edni del Rosal is currently finishing up a graduate degree in electrical engineering at the University of Texas, Rio Grande Valley. He has a job lined up at IBM (IBM, Tech30) that starts as soon as he graduates in December. His DACA permit needs to be renewed before the end of February.
"If DACA is eliminated … my plans would come crashing down," he said. "I have an offer right now starting the second week of January."
Two of his younger siblings are DACA recipients, too. Del Rosal said they look up to him — their older brother who scored a job at a Fortune 500 company after arriving in Texas from Mexico at age eight.
"Getting rid of the DACA program [means I would have] no work authorization whatsoever," he said. "The chances of me finding a job in my field would be pretty much none."
Related: Silicon Valley to Trump: 'Dreamers are vital'
Nancy Ramos, 35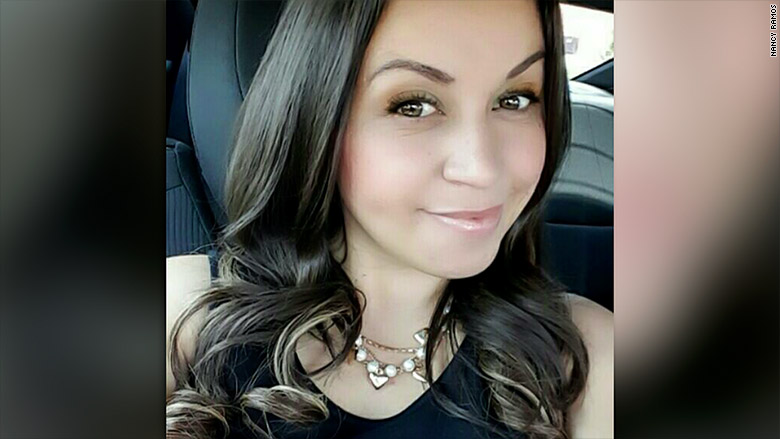 Nancy Ramos owns her own business in Fort Worth, Texas.
North Texas Hydromulch & Landscape Services has about 10 employees. Ramos, who has run the firm for a year and a half, says it made about $1 million in revenue in its first eight months. That's been great news for her three girls, ages eight through 11.
"We just bought the house. We bought our house a year ago," she said.
Now, Ramos said she feels like she's in limbo. She worries she'll have to sell her business when her DACA work permit expires in December.
"As far as my driver's license, I won't be able to renew it again," she said. "And I'm not going to be able to get the permits I need for work, [like] the insurance I need for my trucks. It's just so sad."
Ramos' parents brought her to Texas from Juarez, Mexico at age five.
[ad_2]

Source link